Monday, December 6, 2010
Magic on TV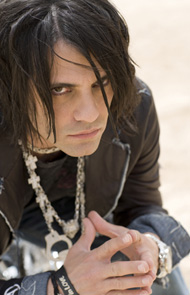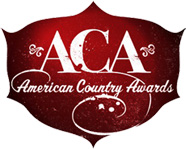 American Country Awards
Monday, December 6th, 8-10 p.m. E/P, Fox
Because there just aren't enough awards shows, the Fox network will be broadcasting this new television special, featuring prizes voted on by country music fans. The live broadcast from the MGM Grand in Las Vegas will also feature spots from magician Criss Angel and ventriloquist Jeff Dunham.

No Escaping Houdini
Thursday, December 9th, 8 p.m., WNET Channel 13
A new 31-minute documentary on the famed magician and escapologist will feature interviews with David Blaine, Penn & Teller, George Schindler, and Ken Silverman. The program will also be shown on WLIW Channel 21 at 7 p.m. on Friday, and repeated on WNET Sunday morning and night. These broadcasts are timed to coincide with the ongoing Houdini exhibition at the Jewish Museum in New York City. No Escaping Houdini is presently only slated for these New York stations and those viewers who may have access to them via cable or satellite. Schedules for showings on other PBS stations have not yet been announced.

MTV Cribs
Saturday, December 11th, 7:30 and 8 p.m., MTV
The show that explores the homes of celebrities — not all of whom you may have heard of — will visit the domiciles of two magicians in separate programs. Penn Jillette's "Slammer" will be showcased at 7:30, followed by Criss Angel's home at 8 p.m.

David Blaine Marathon
Sunday, December 12th, 1Ð8 p.m. E/P, Travel Channel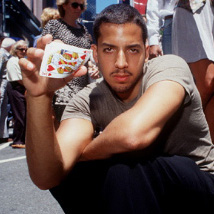 Seven hours of back-to-back David Blaine specials will be throughout the day, including two new shows in the evening. The programming starts off with What Is Magic?, a one-hour version of Blaine's 2008 Dive of Deathspecial, followed by "Blaine's Cut" of the 2001 Frozen in Time show, featuring additional magic footage and coverage of David after he was removed from the block of ice.
At 3 p.m. Blaine's second TV show, Magic Man (1999), can be seen, after which his first Street Magic special from 1997 will be aired.
Beautiful Struggle at 5 p.m. and Discover Magic at 6 p.m. are both new programs, the first being a look what inspires David and how he trains for his stunts; the latter is a look back at his life and programs, from early video through his network television specials.
After a one-hour interlude of World's Worst Weather, the David Blaine marathon continues at 9 p.m., with rebroadcasts of Beautiful Struggle and Discover Magic.
Subscribe to Posts [Atom]