Monday, May 31, 2010
Magic on TV this month
America's Got Talent
Wednesday, June 2nd, 8pm ET/PT, NBC
We keep hearing rumors that Murray will appear on this second night of the season five kickoff. Since there is no way to confirm what magician, if any, will make it on air, you might want to record both nights of the season premiere episodes starting Tuesday, June 1st — as long as your fast-forward feature is working.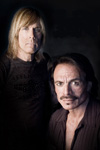 The Late Late Show with Craig Ferguson
Wednesday, June 2nd, 12:35am (early June 3rd), CBS
Larry & Rafael (longtime cruise-ship magic duo of Larry Fisher and Rafael Palacios) are scheduled to perform, as well as announce that they are opening in a new show titled Triumphat the Las Vegas Hilton.

The Late Late Show with Craig Ferguson
June 3rd, 12:35am (early June 4th), CBS
Jamie Ian Swiss taped the show last Friday, with Ferguson spontaneously bumping the last guest to extend the magician's spot.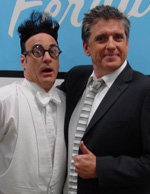 The Late Late Show with Craig Ferguson
June 4th, 12:35am (early June 5th), CBS
Ed Alonzo also taped the show last Friday, performing his duck routine, as well as plugging his new magic sets, which will be in Costco stores this Christmas.

Last Comic Standing
Monday, June 7th, 8pm PT/ET, NBC
Murray is slated to bring comedy magic to the season premier of this long-running summer series.

The Today Show
Monday, June 14th, 7am PT/ET, NBC
Joshua Jay returns to the morning show, this time to promote the June 17th release of his new book, Joshua Jay's Amazing Book of Cards.
Thursday, May 27, 2010
Magic Castle Tonight - Strolling Magic Smackdown
Strolling Magic Smackdown
Thursday, May 27, 2010 - 7:00PM to 11:00PM
STROLLING MAGIC SMACKDOWN All Magician Members are Welcome to Compete Thursday, May 27 - $250 Prize

Sign-ups Start at 7:00 and the Smackdown will start at 8:00

Any magician member can enter, and ANY AMA member can be a judge.
There is no cost to enter.

Come down to the Inner Circle and see some great magic.

Your guests are welcome to come and watch as well.

Monday, May 24, 2010
Magic on TV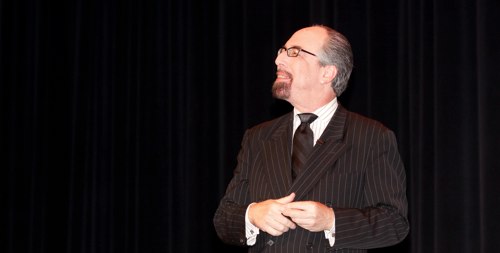 Thursday June 3rd lists Jamy Ian Swiss and Jeff Stilson as guests. DVR accordingly.
Friday, May 21, 2010
Cool Weekend Coming Up
You like magic? You like America? The weekend of 4th of July there is a BBQ at the Castle as well as my friend Tom Frank and a cool magician Rocco.
JULY 2 & 3
THE PELLER PROJECT
ROCCO
LORENZO CLARK
W.C. FIELDS BAR
TOM FRANK
Community Service Tour
Sorry, I has to make a joke out of it but I saw Jonathan Pendragon is coming to the Castle
JULY 5 – 11
PARLOUR of PRESTIDIGITATION
Early Performer
JONATHAN PENDRAGON
Monday, May 17, 2010
tommEE will do some magic for the Children's Hospital
19th Annual Event Honoring Childrens Hospital Los Angeles
Childhood Cancer Survivors & Their Families
celebrate
LIFE
with H O PE
Health & Wellness Fair
Family Carnival
Entertainment & Celebrities
Raffle & Prizes
Paramount Studios
Food & Refreshments
5555 Melrose Avenue
Los Angeles 90038
Blood Donor Drive
Sunday
JUNE 6 pm
FREE
2010
RSVP required
12:30-4
A HOPE Program Event
For more information about how to
become involved, volunteer or participate:
Call (323) 361-8777 or
email cnumoto@chla.usc.edu
www.celebratelifewithhope.org
Friday, May 14, 2010
tommEE pickles at Super Happy Tokyo Love
Wednesday, May 12, 2010
Magic on TV next week
The Late Show with David Letterman
Monday - Friday, May 17 - 21, 11:35 p.m. ET/PT, CBS
During the first week of May 2008, David Letterman featured stage magicians Lance Burton, Mac King, Dirk Arthur, Steve Wyrick, and Penn & Teller.
And now, it's "Close-Up Magic Week" on The Late Show, featuring Jason Randal on Monday, John Carney on Tuesday, Johnny "Ace" Palmer on Wednesday, Steven Cohen on Thursday, and Michael Ammar on Friday.

Monday, May 10, 2010
Are you a tommEE pickles follower?
As seen on the iTricks blog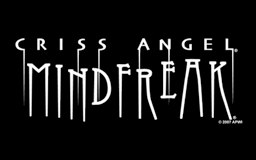 From A&E's list of new and returning series this year, here isthe description of the new season of Criss Angel Mindfreak.
CRISS ANGEL MINDFREAK (6 x 1hour)
Season Six Premieres 3Q 2010

The world-renowned mystifier takes his "Mindfreak" demonstrations to unprecedented levels with six epic one-hour specials featuring incredible illusions, death-defying escapes, fearless demonstrations and astonishing physical feats. This season Criss goes to new heights with a spectacular attempted jump across the Grand Canyon on a powerful new-age motorcycle where he will miraculously reappear in a locked cage dangling from a hovering helicopter or crash to his death. He will also attempt to walk up the side of the Luxor Hotel and Casino and combine two of his most acclaimed demonstrations when he attempts to levitate more than 400 feet up in the air and vanish. He will also attempt to pull off the largest mass vanish ever making more than 100 people disappear in the blink of an eye and recreate the most dangerous Houdini escape ever attempted hanging more than 4000 feet above the ground.
"Criss Angel Mindfreak" is produced for A&E Network by Angel Productions Worldwide Incorporated (APWI) and Baram Productions Criss Angel, Dave Baram and Erich Recker serve as executive producers. Executive producers for A&E are Robert Sharenow and Elaine Frontain Bryant.
This confirms that Angel is sticking with the one hour format from last year's Five Lives of Criss Angel.
Thursday, May 6, 2010
Magic on TV this week
The Ellen Degeneres Show
Friday, May 7, Syndicated
Las Vegas-based magician Shimshi will appear on Ellen, Friday, performing four card routines with the star. The show was taped on Wednesday. To find out what time the show airs in your area,click here.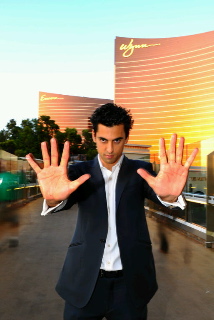 Subscribe to Posts [Atom]