Thursday, March 31, 2011
This Month In Magic Magazine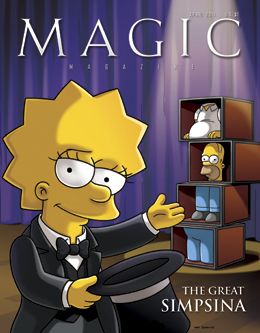 Stories in MAGIC this month: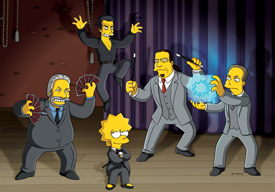 COVER: Ring-Linking Rabbit-Yankers!
Magicians on The Simpsons
By Alan Howard
With their 22nd season now on the air, The Simpsons has turned to magic as a plot device for an episode titled "The Great Simpsina." When Lisa is forced to run into what appears to be an empty old house, she is startled when the owner shows up. When the old man is revealed to be The Great Raymondo, a famous magician, Lisa begs to be taught the tricks of the trade. At first, Raymondo scoffs at the idea of a girl magician, but when Lisa manages to quickly link a set of rings, Raymondo relents. Thus, Lisa Simpson becomes The Great Simpsina.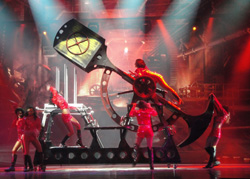 Franz Harary's Excellent Adventure


By Mark Nelson
When we last left mega-illusionist Franz Harary, it was September 2010. He had just completed the exhausting production schedule for India's Magic Star, a magic-themed reality show in which Franz served as both judge and producer of original illusion segments, struggling to keep both his sanity and the integrity of the magic featured on the series. The summertime series made Franz a household name throughout India and led to his being invited to appear at the splashy grand opening of Kingdom of Dreams, the new $300-million entertainment complex in New Delhi. "This is a dream gig," Franz says. "I don't foresee having this many toys to play with again for a long while."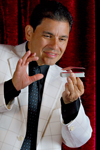 Alfonso, Magic's Mr. Natural


By Mark Nelson
For several of his last thirty years as a fulltime professional magician, Alfonso lived directly across the street from the Magic Castle, always available to respond to any summons from the club to fill in for a magician's late arrival, to provide a private show for a celebrity guest, or to perform a quick set to accommodate an overflow crowd for the club's tiny Close-up Gallery. He was brought up in the shadow of giants – Dai Vernon, Charlie Miller, Larry Jennings, Johnny Thompson, Max Maven, Johnny Platt and others – and after performing more than a thousand paid shows at the Castle, he's reached the point where he's almost more familiar to guests than the Open Sesame owl in the bookcase.



Masters of Illusion: Jewish Magicians of the Golden Age of Magic


By Richard Hatch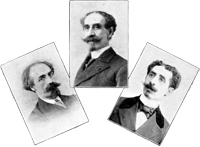 The Herrmanns, Houdini, Malini, Leipzig, Goldin, Lafayette, Okito, Fu Manchu, DeBiere, Dunninger, Fogel, Flosso, Ballantine – these are just a few of the iconic magicians who shared not only outstanding success in their profession but a Jewish heritage. Given the prominence of many Jewish performers in our profession, both historically and today, it is natural to assume that Jews are represented in greater numbers among magicians than in the general population. Although hardly a scientific survey, the list of the 100 magicians who most influenced 20th-century American magic, compiled by a panel of experts for MAGIC Magazine in 1999, serves as a convenient cross section and confirms the anecdotal evidence. Since Jews made up only 1.6 percent of the American population in 1900 and just 2.2 percent in 2000, one would expect just two to three of the magicians on that list to be of Jewish heritage if their representation in magic mirrored that of the general population. Instead, a whopping 18.5 are known to be of Jewish heritage (counting Teller, of the team of Penn & Teller, as the .5). Clearly their influence on American magic far outweighs their numbers in the general population.



Convention Grid


Wondering where to go to see magic friends, shows, contests, and more? Compare and contrast a years worth of upcoming gatherings with our annual at-a-glance guide to magic conventions around the world.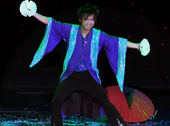 It's a Make Believe World


Centered around the 2009 Teen Stage Competition at the World Magic Seminar, Make Believe is a film documentary that follows contestants on their road to the Las Vegas stage. The teenage conjurors followed by the cameras are Hiroki Hara of Japan; Bill Koch, Krystyn Lambert, and Derek McKee of the US; and Siphiwe Fangase and Nkumbuzo Nkonyana from South Africa. Families, friends, teachers, and some of their magic idols are interviewed along the way. Make Believe will have its television debut this month and is slated for limited theatrical release in May.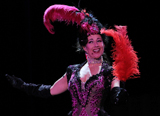 Magic Seminar International Challenge


When the 34th edition of the World Magic Seminar convened in Las Vegas at the end of February, the People's Choice International Challenge stage competition was one of the highlights. Seven acts from across Europe, Asia, and the Americas competed on the afternoon of Tuesday, March 1. At the awards the next day, the winner of the Siegfried & Roy Golden Lion award took home a check for $5,000.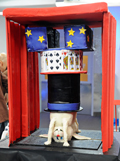 Magic Cakes


Each week on the Food Network competition series Last Cake Standing [Sundays at 9 p.m.], contestants are given a challenge to create an unusual dessert. For the April 24 episode, the bakers were given eight hours to create cakes that were themselves an illusion or could be performed as a trick for a live audience.



First International Magic Festival in Madrid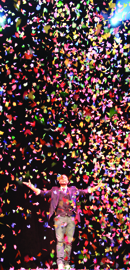 During the past ten years, annual magic festivals have been springing up in dozens of cities across Spain. They range from one or two shows in a small theater to weeklong events that take over the city. This raises the question: why hasn't there been a magic festival in the capital city of Madrid? No one wondered more than Madrid native Jorge Blass, who at the age of thirty has gained significant fame in Spain through his numerous television series and theater shows. His attempts to start this festival began six years ago.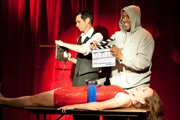 Desperate Acts of Magic


The independent film Desperate Acts of Magic, "a comedy about the crazy world of magic," follows the fictional Jason Kant and his associates as they travel through life and show business. The movie, currently in production, was written by Joe Tyler Gold. Joe has been a magician since the age of thirteen and based much of the film on his own life experiences.



Plus...


Coverage of The Shadow Cutter, a fictional play based on the life and obsessions of Dai Vernon, and a sad farewell one of the most prominent figures in the magic collecting world, Dr. Bob Albo.




Tricks and advice this month: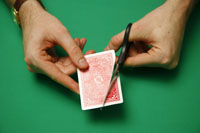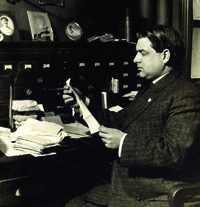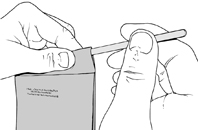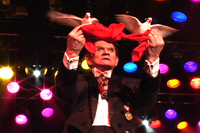 TALK ABOUT TRICKS


By Joshua Jay
In this Frank Fogg one-man issue, he details effects with cards, coins, and lighters. Frank's material is technically demanding but rarely uses a table. We'll be treated to two visual sandwich effects, name-a-card tricks, and a bizarre effect called Ink in which a spectator's signature is removed from a card in phases.



FOR WHAT IT'S WORTH: Someone Will Always Hate You


By Mark Kornhauser
Once upon a time, I had a really bad show, even though I was doing all my best material. How could this happen? I guess I'm just not that funny. I never was. Is it over? Maybe I'll never be funny again. It happens that way, you know. And then I thought, Was it me? Or was it that crappy audience? I'll watch the video and see for myself. I checked the video. It was painful. Probably the audio for the audience was turned down. Yeah, that was it. So I put the video through iMovie and added thousands of people laughing and applauding at everything I did. Killed 'em. They loved me! And now, I'm funny again.



CLASSIC CORRESPONDENCE: Nicola to Carter


By Mike Caveney
Will Nicola and Charles Carter were cut from the same cloth. They both made multiple trips around the world while presenting a full-evening illusion show. They were competitors in every sense of the word, each striving to build the biggest and best show, and each trying as hard as he could to reach foreign countries and cities before the other. And yet, these two globetrotting illusionists were dear friends.



COFFEEHOUSE CONJURING: Coffee Break


By Gregory Wilson and David Gripenwaldt
After folding a coffee stir stick into a pastry bag, you and the spectator break it three to five times. They hear and feel the breakage. When you open the bag, it is fully restored. Or was it really ever broken in the first place?



DIRECTIONS: Real Time Reactions


By Joanie Spina
I've just spent the week at World Magic Seminar, watching the teen contestants perform their magic. It is nerve-wracking getting up in front of some of the finest magicians in the world to show your stuff. When we get nervous, we have a tendency to rush things. Actually, that applies to most of us, not just the teens. There was a lot of what I call "jumping the reaction," or reacting as the magic happens, without allowing the time for the brain to process the picture.




In the Marketplace this month:



Eighteen products are reviewed this month by Peter Duffie, Gabe Fajuri, Brad Henderson, Will Houston, John Lovick, and Francis Menotti: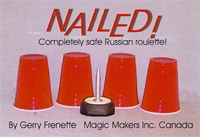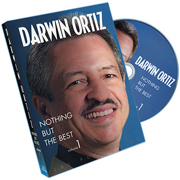 Darwin Ortiz: Nothing But the Best Frappe Encore
by Dominique Duvivier
Travelogue
by Richard Pinner
The Test Book-Book Test The Origami Effect
by Andrew Mayne
Flaunt: Isolated Card Rise
by Titanas
The Orbit Spread
by Bill Perkins
Further Education
with John Archer
Programmes of Famous Magicians
by Max Holden
Sharps and Flats
by John Nevil Maskelyne
Incandescence
by Chris Philpott
Psychoportation
by Devin Knight
Rizer
by Eric Ross
The Modern Escape Artist's Handbook
by Jonathan Goodwin
Nailed!
by Gerry Frenette
The Red Herring
and
Psychedelic Foursome
Wednesday, March 30, 2011
GENII APPEARS ON THE IPAD
Richard Kaufman and I have been talking about the
digital version of Genii
and when it was coming to the iPad for months. Today I received the following email from the Chief Genii:
The Genii iPad app has finally been approved! All Genii subscribers can go to the app store on their iPads and download the app, which is FREE.
Then, subscribers to Genii can log in using the same user name and password they've created in activating their iGenii accounts and you will find that we have the most recent six issues available, which all Genii subscribers can download FOR FREE. We are the only magazine in the field of magic which offers its digital version across all platforms for FREE to subscribers.
Our iPad app offers complete functionality for our audio and video supplements. We already have one five-star review for our app ... please add your reviews!
Looking to buy tommEE something?
This is one of the most required book by magicians now.
The Original Tarbell Lessons In Magic (Hardcover)
- 60 essential lessons, 900 pages. Covering the core skills for any true professional, and presented with over 3,100 illustrations. NOW SHIPPING. HIGHLY RECOMMENDEDClick here for more info!
Our price: $75.00
Usually ships within 24 hours! [?]
Monday, March 28, 2011
This Week at the Magic Castle
It's the Magic of Spain Week. I got to see Dani DaOrtiz and Camilo break out some things in San Diego and they cannot be missed. Helder Guimaraes is an awesome entertainer and Rafael Benatar is a great magician. Don't miss this week.
Thursday, March 24, 2011
Google Doodle Celebrates Harry Houdini's 137th Birthday
Google is today celebrating what would be the 137th birthday of legendary illusionist Harry Houdini with a doodle similar to the posters that announced Houdini's magic acts.
Houdini was born as Erik Weisz in Budapest, Hungary in 1874, but his family moved to Wisconsin shortly thereafter. Houdini started out as an illusionist and a circus act at a very early age, but he gained notoriety for his escape acts, in which he was able to escape handcuffs, shackles, chains and straightjackets.
Perhaps the most well-known Houdini stunt was his escape from the Chinese Water Torture Cell, in which he would escape a water tank while suspended upside down and shackled, while holding his breath for 3 minutes. The exact nature of Houdini's torture cell and the way in which he escaped is still a mystery.
Houdini died due to complications after a ruptured appendix in 1926. His name is still synonymous with escaping from extremely tough situations
Monday, March 21, 2011
This week at the Magic Castle
Check out Suzanne in the close-up room this week and Bruce Kalver in the Parlor. On the weekend don't miss David Gabbay in the W.C. Field's Bar. Unfortunately I will miss him because I will be at the convention Magic-Con.
Monday, March 14, 2011
This Week at the Magic Castle
Check out John George and Brent Geris this week.
Sunday, March 13, 2011
Magic-Con Schedule Has been Posted
The Schedule is below:
Download the 2011 Schedule here.
THURSDAY

FRIDAY

SATURDAY

SUNDAY

8:00 am

DEALERS OPEN

DEALERS OPEN

DEALERS OPEN

10:00 am

MORNING SESSION

Max Maven
Helder Guimarães
Mike Caveney
Lennart Green
A.Bandit
David Regal
Bill Kalush

MORNING SESSION

Roberto Giobbi
Bob Sheets
Chris Dzoan
John George
Tyson Mao
Derek Hughes
Shane Cobalt
David Williamson

MORNING SESSION

David Regal
Bob Sheets
Al Seckel
Mac King
Lennart Green
Richard Kaufman

12:00 pm

LUNCH BREAK

LUNCH BREAK

LUNCH BREAK

2:00 pm

REGISTRATION OPENS

AFTERNOON SESSION

Paul Wilson
Susana Martinez-Conde
Stephen Macknik

AFTERNOON SESSION

Robert Lang
Jim Steinmeyer

AFTERNOON LECTURES

Bob Sheets
Roberto Giobbi

4:00 pm

AFTERNOON LECTURES

Mike Caveney
Richard Kaufman

AFTERNOON LECTURES

Lennart Green
David Regal

CLOSING PRESENTATION

6:00 pm

RECEPTION

DINNER BREAK

DINNER BREAK

9:00 pm

SPECIAL EVENT

Who will it be?

EVENING SHOW

Mike Caveney
Helder Guimarães
David Williamson
Roberto Giobbi
Mac King

11:00 pm

EVENING LECTURE

Helder Guimarães

EVENING LECTURE

David Williamson
Monday, March 7, 2011
I haven't seen so much teenage ball manipulation since Michael Jackson's house
So I am back from the World Magic Seminar and I am ready for my report.
I woke up at 4:30 am and headed out at 5:15 am towards Las Vegas. It was about 40 degrees and I was a little worried about the drive in because it just rained and it snowed as low as 1000 feet. There was ice patches on the road but nothing that seemed to be to dangerous.
About two hours into the drive, I realized I didn't have my coin pouch with me. This sucked. I was wondering what I could do. I thought maybe I could stop off at Primm to see if I could get 50
cent coins or possibly dollar coins. I was able to buy a roll of half dollars but there was not any bigger coins available. I then drove to Jean to Gold Strike and checked if they had any
interesting coin selections. I saw their $5 coin and it was about the size of a jumbo coin. I decided to pass.
I got to the Orleans Hotel about 9:30 am and checked into my room. At 10am I went to the convention area to get my credentials and schedule.I received a light material, cheap feeling bag with my
schedule, a convention program, my lanyard, and two advertisements.
After checking my schedule I saw I had nothing to do until 5pm. I was miffed about this. So I spent seven hours waiting for the first event of the convention. Last year I remember at least the was a 2pm or 3pm FFFF gathering where we met new people and we
shared tricks.
5pm, the first event for my group, group b. It was Reminences of Channing Pollock: Featuring Silvan, Norm Nielsen, James Dimmare, Johnny Thompson, and Marvin Roy. We watched an old video and watched the panel share heart felt stories. Even though I believe we stand on the shoulders of giants, this panel was not really educational to the upcoming teen magicians and
wasn't as entertaining to witness. It would have been nicer to see this talent perform instead of talking of memories. It also felt that it cheated other dead magicians such as Ron Wilson or Steve Dacri.
The panel ended at 6pm and I had another hour and half of free time and then headed to the
Welcome Party: Featuring Jeff McBride's World Magic Seminar version of Wonderground. This party featured a cash bar, slices of different wraps, shellfish payaya, cracker, cheese and bread, then a huge roast. I got to hang out with my pals Wesley and Jeff. It was an ok party but it ended at 9:30pm.
I got to hang out with a bunch of people after the party but it felt the convention was already lacking. Last year's schedule looked like:
10:00 AM

Registration Opens

2nd Floor Lobby

Noon

Dealers Open

Esplanade Room

2:00-3:30 PM

Teach In (The Experts Teach a Trick)

Bienville Room

4:00 - 5:00 PM

Close Up Lecture

Bienville Room

6:00 - 7:00 PM Teen Contestant Meeting Salon A

7:30 - 9:30 PM

Snacks and Sorcery - Welcome Party

Mardi Gras Room

10:00 PM

Las Vegas Magic Club Lecture

Bienville Room

11:30 PM

Bowling with Magic Stars

Bienville Room
My schedule this year:
12:00 - 6:00 PM Dealer's Room Open

5:00 - 6:00 PM Reminences of Channing Pollock: Featuring Silvan, Norm Nielsen, James Dimmare, Johnny Thompson, and Carlton Beck

7:30 - 9:30 PM Welcome Party: Featuring Jeff McBride's World Magic Seminar version of Wonderground

9:00 - 11:00 PM Dealer's Room Open
Day 2 Monday, a chance for redemption. I woke up at 8:30 am and headed to the Teen Preliminaries at 9:30pm. There I saw some great magic. I wish I had written the names down of the teen competitors. There was one guy who did a floating table and bubble illusions. Another did a sketch on falling in love and it was very funny. From 11:30 AM - 12:30 PM it was the Johnathan Pendragon Lecture. He was teaching the Sands of Time trick and I didn't feel like I was going to get much out of it so I didn't stay for the full lecture.
An hour later I went to the Opening Day Show. It was low energy. Fielding West did his best to get the crowd going but it was an uphill battle. One thing I noticed and discussed with Wesley and Brad Hendersen was about our seating. Wesley had a better seat than Brad and I when we bought our tickets for the convention first. We were so far stage left, the flashing was hard to avoid. Nathan Burton performed and his magic was ok but it was hard to see some of it, like the head twister. The Barbie illusion felt it lacked motivation with the dancing and stuff too. They made a big deal that he took the day off to do the convention but Nathan Burton is dark on Mondays. Skilldini was awesome. Stan Allen was very funny and fin to watch. Ty Tojo was a wonderful juggler. Dimare performed a couple older illusions but explained later that he was doing things he never does in his regular act. He wanted to perform some illusions he enjoyed performing. One annoying thing throughout the show was the bad production. Music cues were off, equipment was not being removed and illusions were slow to set up. Dimare tried to make light of the situation but did show his impatience. A positive sight was Jeff Hobson made several appearances and lit up the audience with background sight gags.
After the opening show there was a screening of
Make Believe
a documentary that was produced last year. The screen in the showroom was small which made us wonder why we weren't renting out one of the 18 movie theaters inside the Orleans Casino. The film is a great film and it was my second time seeing it. After the film Kristen Lambert, Bill Koch, Derek McGee, and Hara Haroki were on hand for questions as well as the producer Steven Klein.
At 6:30 I was able to attend the second group's chance to see the Jon Armstrong lecture. I have seen Jon lecture many times and he is very knowledgeable and helpful. I went to the lecture for mostly support. I didn't imagine I was to see many new items because I have seen him lecture multiple times as well as owning his DVDs and other DVDs with him on them.
I then had two more hours of free time before the Encore Foundation Show staring Asi Wind.
Asi's show was a $20 charity event but I do have to say that Asi did a great show. It had some real magical moments even if I did have two of the effects he used, I was thoroughly entertained. The show ended at 11pm and I got to hangout with AJ Olsen, Weslely and Jeff.
Tuesday, March 1 9:30 am, was part two of the Teen Prelims. Again there was some great teen acts and Bill Koch was a great emcee and kept the show running smoothly. I do have to say there
was one act that made me very entertained with originality. This act was
Spencer Korcz
. He had the room busting out in laughter. He will be something when he gets to emcee himself someday.
Right after the Teen Prelim, was the Peter Samelson lecture. It had some good notes about theatrical magic but it did seem like it dragged on with his credits and stories. He did show a coin trick but it was in a style I would never use. He talked about mime actions on coin work for 40 minutes. He is a great magician but the lecture did not seem to be valuable to my character. I wish I could have gotten more effects out of it. Others enjoyed it I believe but it seemed long to me.
From 1:30-3:30 was the International Stage Show. First up was Circe Martinez from Cuba. She did a good bird act and it was entertaining. A problem occurred with her bird cage but she recovered nicely with a bird hat production. I enjoyed her a lot. Next was Jordan Gomez from
France. He did a CD production act that was reminiscent of Han Seol Hui but it was too fast and lacked some magic moments. Hun Lee did a manipulation act it was good I didn't think it was going to win. Mantas performed a memorable Sweeny Todd type act with manipulations of mirrors, scissors, combs and razors. It was well scripted but some of the props were hard to see from my seat. Maybe I need glasses. Jason Andrews did his classical magic act and was very similar to Lance Burton. It was very beautiful and classic. Jeremy Pei performed his ring act and he has such great stage presence. Most memorable was Romany. She was a Magic Circle Magician of the year and it was apparent was she started to speak. She is great at making the audience laugh as she performed her magic. She even created funny moments with the two elder gentleman she chose for volunteers. One of them had to crawl up the stairs but she made people laugh at the incident rather than have it turn to a sympathy moment.
I do have to comment that the international competition was not without problems. Least of the problems was that between the acts Abbi McBride. It seemed to be more of a history lesson instead of warm up for the next act. At one time, she introduced Bob Rossi, who brought the crowd down with stories of sick and convalescent magicians and supporters. This was done before another performer was to take the stage. It was not entertaining and it was unfair to whomever was to perform after his speech. He also plugged pre-registration for next years event. It was very unprofessional. Another issue was that Bob Rossi or his team neglected to get fire permits. So there was no flash paper or anything related.
After the stage show, it was time for the closeup show. First to perform was Reuben Moreland, a
teen competitor, who performed a signed selection to film canister inside a disposable camera. He also performed a matrix with miniature dice. It was a great act. Next was Mark Gibson was next but his act didn't make a connection with the audience. His cards and coins were clean and well performed. Jeff Pyzocha performed some card magic and made a good connection with his spectator. I took pictures of his act so I found it difficult to concentrate on his sleights.
Steve Sandomierski performed a cups and balls routine. I was a little turned off by his character. I found it a little inappropriate when he asked "How many do I have" and related material. This convention is a family oriented convention and it seemed a little blue. Kevin Viner did a bottle production of two wine bottles. Then performed a dual signed card that went from inside a card box and exchanged places with a card with "Your Card" on it. He then had coins inspected and did some coin magic. He ended with the two signed cards in the two wine bottles. It was awesome
and was profession magic. Andost performed a color changing card trick, then into a color changing deck with a LED colored light bar. It was very interesting concept. Last was Scott Xavier who performed some mentalism. It was good but the last trick missed a bit due to miscommunication.
After the closeup, I got my chance to see the second showing of the Juan Tamariz show. Juan is a delight and his magic is amazing. I saw Juan perform in San Diego last year and he is so fun. I noticed Banachek and Criss Angel in the audience. At one point I saw Criss Angel yawn during the show. Sorry to keep you up with real magic Criss.
At 8:30 pm was the Tim Wright lecture. Tim's character is Skilldini. His lecture was funny and covered in great detail the zombie. Even though I do not do the zombie, it made me think of ideas and I want to do the zombie. Tim is a funny guy.
Right after, I headed to the close-up show. The close-up show was emcee'ed by the charming Lupe. First was Jon Armstrong who did his amazing card routines. He pleased the audience well. After Jon was Sophie who noticed right away, the audience was not into the layman jokes. I hammed it up and she ended up picking me to be a volunteer. We seemed to have a fun time working together with the nursery rhymes we chose during her act. Right after was Ginny and Simon Aronson. They are amazing. They have to be one of the best mentalist couples that I have ever seen. I could not see how they achieved their telepathic connection with each other. Chris Kenner introduced Peter Samelson and he was awesome. He is very theatrical and presented a super show with a key/lock act as well as a snow storm.
9:30 Wednesday morning, time for the Teen Stage Finals. Cody Sanders was first with his sketch like performance of two people falling in love it was very funny and I enjoyed it a lot. Next was Eli Portals, who is very young but is a mirror of many famous magicians. He is entertaining but I think he needs to play down the magic and find character. Reuben Moreland performed his billiard ball act and it was awesome. He combined balls and drinking glasses into the act. His ball manipulation skill is great for such a young rising star. T.J. Tana did some ball manipulation and also in style of a card manipulator but it was a smooth act. I would like to see him with more character on stage.
Timothy Cripe performed a beautiful bubble routine with levitations and zombie effects. He also did a floating table and a colored sands/water bowl with singing act. It was wonderful. Eric Gilliam performed his billiard ball act and turned his shoes and outfit into orange. He performed Andrew Mayne's bisection illusion with a good motivation. Daiki Fujimori performed some of the best ball magic I have seen. He was smooth and classic. He did not have to use large movements to produce his great manipulation. Last was Brandon Wagster who was reminiscent of Peter Marvey. He had great stage presence and seemed to know how to present his magic. He knew how to stand and smile as if every frame was a picture.
First performer was Luna and she was very smooth. She performed with such grace with some classical Asian inspired magic. She received a great round of applause and it was a great start to the show. I also remember Henry Vargas performing his ring routine that won him the teen competition last year. Last to perform was Ayala. I noticed he was allowed to use fire and he commented about it as well. This made me disappointed in the production of the show and convention. Ayala had some good illusions but also a lot of filler. One set was just a lot of belly dancing. It was boring. The awards were given between the shows and the results were below. It seemed when Hun Lee and Romany accepted their awards, Sigfried rushed them off stage. Also when Bob Rossi came out with Lance Burton,, they announced Kevin Viner as the winner of the Magic Castle Smackdown and the World Magic Seminar Closeup Contest but they did not have him come up and collect an award or applause. It was despicable.
The farewell party had cake and soda, no bar. There was no real farewell just cake eating.
Later that night I sessioned with Curtis Kam and my pal Tom Frank. It was probably the best part of the convention.
Congrats to the Winners!
International Stage Competition
Golden Lions Head - Romany
SARMOTI Award - Hun Lee
Close-Up Competition
First Place - Kevin Viner
Teen Stage Competition
1st Place - Eric Giliam
2nd Place - Eli Portala
3rd Place - Brandon Wagster
SARMOTI Legacy Award - Spencer Korcz
S&R Fanclub Congeniality Award - Cody Sanders & Patty Winkler
Sorcerers Safari Award - T.J. Tana
McBride Masterclass Award - Jay Tamaat
This week at the Magic Castle
I am excited to see Nathan Gibson and it is Magic History week. Check out Lisa Cousins and Mike Caveney
Friday, March 4, 2011
FINAL NOMINEES FOR 2010 AMA SHOWROOM AWARDS
Below are the names of the final nominees for each showroom; listed in alphabetical order.
CLOSE UP ROOM
Jon Armstrong
Derek DelGaudio
Andrew Goldenhersh
Paul Green
Suzanne
PARLOUR OF PRESTIDIGITATION
Chris Capehart
Mike Caveney
Andrew Goldenhersh
Handsome Jack (John Lovick)
Johnny Ace Palmer
Rob Zabrecky
STAGE MAGIC
Rich Bloch
Rudy Coby
Dana Daniels
Whit "Pop" Haydn
Rob Zabrecky
LECTURE SERIES
Jon Armstrong
Coby, Kenner & Mayne
Patrick Martin
Shoot Ogawa
David Regal
Gregory Wilson
Subscribe to Posts [Atom]