I just got my magazine today and saw both Farrell Dillion in it as well as a review of my friend David Gabbay's Stitch. I look forward sitting down with it today.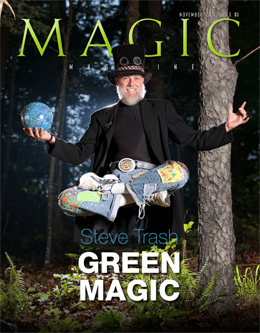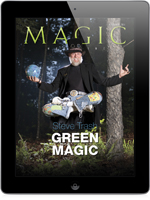 From The Editor



The November issue of MAGIC Magazine is now out, available both in print and on the iPad. If you haven't already received your copy, here's an advanced look at what's "between the covers."

If you're not a subscriber, please give us a try. Check out our risk-free, one-month-at-a-time subscription plan at the bottom of this email. Of course, we still offer our annual subscriptions as well.

MAGIC is also available for your iPad in the App Store. The cost is only $3.99 and it arrives within a few minutes. Best of all, you only buy it once, then you own it forever and can enjoy it wherever you want.

— Stan Allen




Stories in MAGIC this month: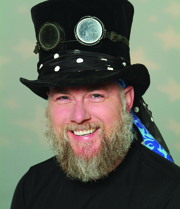 COVER: The Green Scene


By Steve Trash and Rory Johnston
November 15th is America Recycles Day, the only nationally recognized day dedicated to encouraging Americans to recycle and buy recycled products. Hundreds of events are held across the United States to raise awareness of the cause. So, it seems like a good month to look into the world of "green magic" with our cover subject, Steve Trash. In case you're wondering: nope, Trash is not the name he was born with. And nope, Steve won't tell you what that name is. However, he and his friends will tell you how putting a message in your show just might put more shows on your calendar. If you're a family entertainer who works a few school shows, this is certainly an area you should consider. Maybe there's a company in your community that will sponsor a green magic show not only at schools, but also at parks, libraries, county fairs, grand openings, trade shows, shopping malls — you name it. Green could mean green!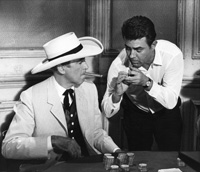 Bill Chaudet: More Than Eighty Years of Magic!


By Kerry Ross
Did you ever watch an old episode of Gilligan's Island, Get Smart, The Wild Wild West, or Gunsmoke and see magic performed by the stars? Perhaps you saw Frank Sinatra change that silk kerchief into the casino map in Ocean's Eleven. If so, you've had the chance to see some classic television and film moments created by Bill Chaudet!
This month marks the ninetieth birthday of a hidden legend in magic. While Harry Blackstone Sr. named him as his chosen successor in the 1940s, and Bill's accomplishments span from Las Vegas hotels to television and more, some folks in the magic community might only know Bill Chaudet (pronounced "shaw-DAY") as Member #8 of the Magic Castle.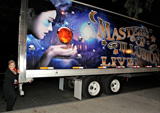 Another Opening, Another Show


Words by Alan Howard
Photos by Kari Hendler
With the 2009 Masters of Illusion TV series still being syndicated around the world, many of the masters themselves have now taken to the road. The open-ended tour of Masters of Illusion — Live! brings the magic from the small screen to large stages across the country.



Making His Mark: Paul Vigil


By Richard Hatch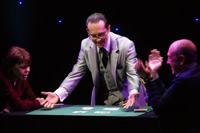 Nearly every Wednesday, the King Ink lounge at The Mirage in Las Vegas is the home to Magic, Mind Reading and Mystery: An Intimate Evening with Paul Vigil. Vigil (pronounced "Vee-hill") is a slightly built, bespectacled, conservatively attired young man in a tailored three-piece suit, neatly groomed with slicked-back brown hair. He could easily pass for an investment banker or the competent personal assistant to someone very rich and powerful. As his audience arrives for the complimentary performance, he smiles and makes eye contact, welcoming them into his domain, making sure they are comfortable in this unusual setting. Vigil is neither loud nor brash, but articulate and soft-spoken. His words, however, have an intensity that compels attention, even in the spacious lounge of a Las Vegas casino tattoo parlor.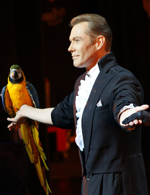 The London Palladium Magic Show


Billed as "Celebrating 100 Years of Magic at the London Palladium," Palladium Magicbrought together a once-in-a-lifetime collection of magic luminaries at the venerable showplace. The show was crafted and assembled over the course of two years by producer Paul Stone, and everything came together successfully on Monday night, September 19, 2011.



The Billboard: The (Magic) Showmen's Bible


By Diego Domingo
Billboard magazine was more than just a collection of show reviews, listings of who's where, and gossip columns. It was the communications hub of American entertainment in the early 1900s, keeping magicians — and all other acts — in touch, no matter where they roamed.


Halloween Mayhem


It's spooky. It's wacky. It's Ed Alonzo's Psycho Circus of Magic & Mayhem, which appeared all last month in Southern California as Knott's Berry Farm underwent their annual transformation into a gigantic Halloween Haunt, where Ed Alonzo's 35-minute show played three times a night.



Magic in Zamora


With a population of 70,000, Zamora is a pretty town in the west of Spain, very close to Portugal, where an international magic festival has been held with great success for the past eighteen years. During these years, a total of 128 magicians from 22 countries have performed at the festival.





A Moment With... Melinda


Melinda, known as "the first lady of magic," became popular in the '90s through her appearances onThe World's Greatest Magic specials and various other Gary Ouellet-produced shows. Then, practically without warning, she left the magic scene. Now, after almost a decade, Melinda has decided to come back, appearing in the new V show at the Planet Hollywood in Las Vegas.



Plus...


Farewell tributes to Earle Oakes and Burton Sperber.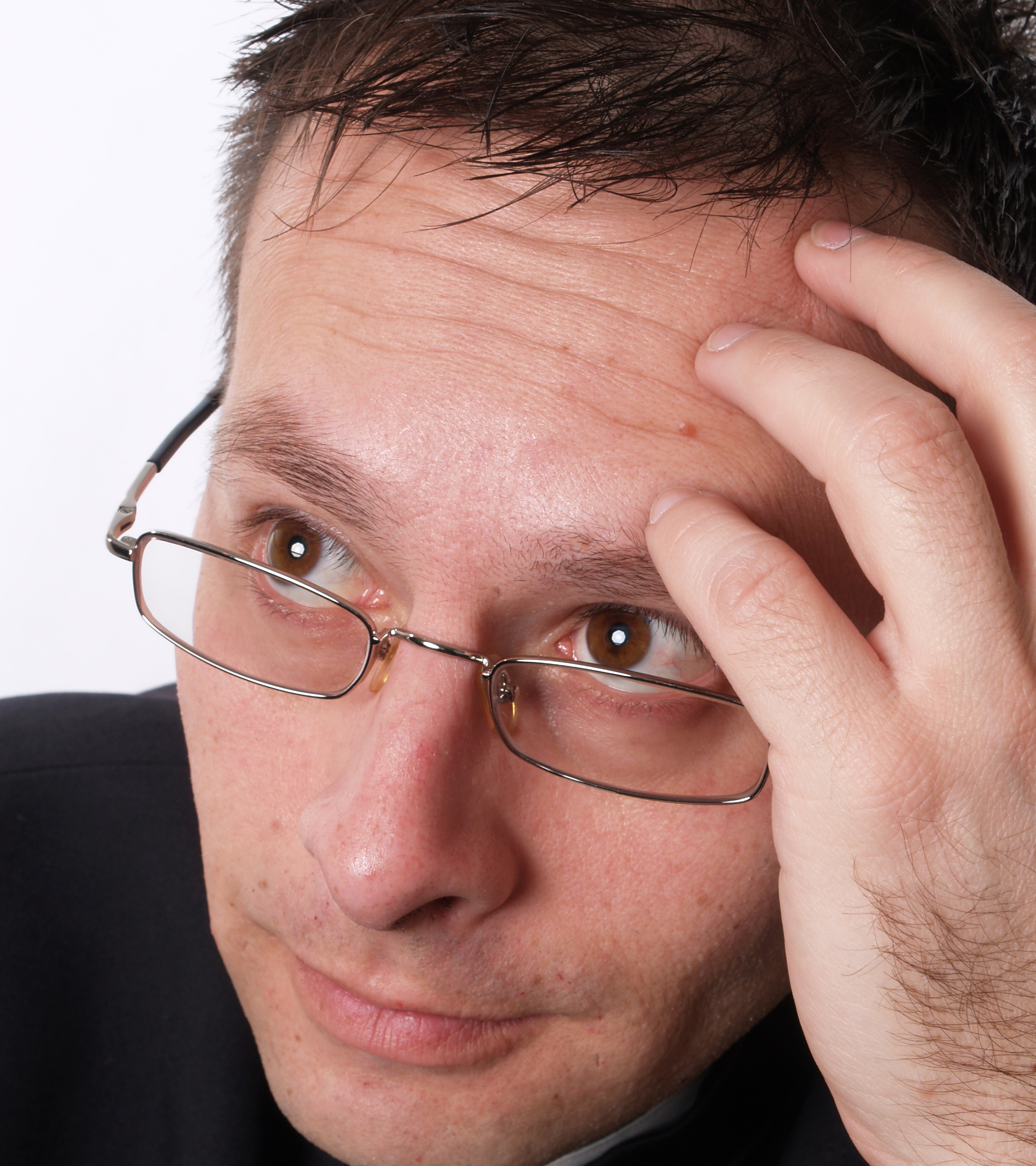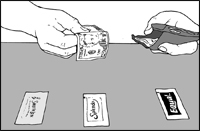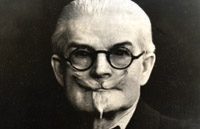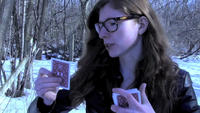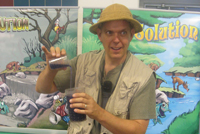 Tricks and advice in MAGIC this month:

TALK ABOUT TRICKS
By Joshua Jay
This month's "Talk About Tricks" is all about one person — Paul Vigil. Paul speaks with conviction about the magic he performs. He hates most magic tricks and is only interested in the strongest possible effects. Anything less than that is a waste of time. In this one-man issue, Paul details his routines for Diplopia, which requires no sleight of hand, High Five, and Sympathy (for the Devil) Cards, both of which require very little technical handling. Which isn't to say that these effects are easy...

COFFEEHOUSE CONJURING: Triple Shot
By Gregory Wilson & David Gripenwaldt
In this short but sweet coffeehouse effect, you simply and confidently wager twenty bucks that you can influence your coffee mate to select any one of three different sugar packets lined up in a row on the table. You never miss.

CLASSIC CORRESPONDENCE: John C. Green to Al Munroe
By Mike Caveney
When it comes to letters from John C. Green to Al Munroe, Egyptian Hall Museum has an embarrassment of riches. Two huge binders are filled with hundreds of pages of correspondence between these two gentlemen — Green, a small-time performer who at age 83 was still going strong; and Munroe, an indomitable researcher of magic's lesser-known personalities. Most astonishing is the fact that Egyptian Hall's binders represent only one-third of the existing Green-Munroe correspondence. The other two-thirds were donated to Bob and Elaine Lund's American Museum of Magic in Marshall, Michigan.

DIRECTIONS: Up Close and Personal
By Joanie Spina
There are many and various successful approaches to the presentation of close-up magic. Choosing material and a style that suits you is always integral to that success. The possibilities are limitless. Exploring a range of styles helps you to find what you connect with and enjoy the most. And much of close-up magic can also translate to the stage.

FOR WHAT IT'S WORTH: What Would Francis Freud Coppola Say?
By Mark Kornhauser
We all know that, after a performance, it's not enough to hear "Hey, nice show." That falls into the category of "damning with faint praise." Acceptable compliments include effusive fawning, unrealistic comparisons, and superlatives delivered with conviction. Our reputation as insecure ubergeeks is not entirely undeserved. What happens when insecure ubergeeks compete? Do magicians secretly want other magicians to fail?

CONSERVATION: A Green Routine for Multum in Parvo
By Doug Scheer
Water in a small cup multiplies again and again to eventually fill many glasses. It's a perfect trick to teach many lessons: conservation, salt water vs. fresh water, and the importance of natural resource protection.




In the Marketplace this month:



Twenty products are reviewed this month by David Charvet, Peter Duffie, Jason England, Gabe Fajuri, Brad Henderson, Will Houstoun, and Francis Menotti: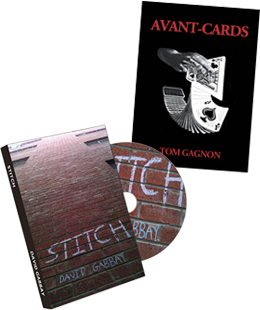 Avant-Cards
by Wesley James
The Dove Whisperer
with James Dimmare
Pandora
by Liam Montier
Slo Motion
by Joe Litvinchuk
The Latitude 2
and
The Longitude
by Domanik Mastrianni
Pierced
by Chris Piercy
Metal Eclipse
by Tristan Mory
Muckless Muck
by Jared Kopf
McComb's Magic — 25 Years Wiser
by Billy McComb
Okito
on Magic by Robert Parrish
Stitch
by David Gabbay
Kodell: Do Something Different
by Jack Kodell
No Smoking Zone
by Nathan Kranzo
I Can Still See Me
by Celeste Evans
Tales of Enchantment
by Walt Anthony
Wacky Packet
by Nick Trost
Color Change: The Arcane Art
of Transfiguration (with Playing Cards)
by Crispin Sartwell
Ultra Gum
by Spidey, Deven Ye, and Richard Sanders
Recharmed, I'm Sure
by Lance Pierce
Ghost Writer
by Spider