There is no doubt I love NPH doing magic on the show...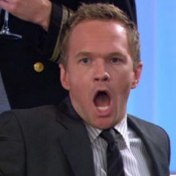 A very minor spoiler for fans of How I Met Your Mother or Magic Castle board member Neil Patrick Harris. The seventh season finale of the veteran CBS comedy is entitled The Magician's Code and will feature a flashback to the childhood of Harris' womanizing character Barney.
Specifically, how his magic teacher gave the "ol' hocus pocus" to his mother. Barney has been known to use magic on the series at inappropriate times in his inexhaustible search for lady friend fun time.
No debut date has been set for the episode.