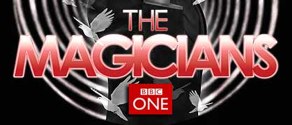 The Magicians on BBC is returning in 2012 with a few changes. The series will span six 75-minute episodes which will be beamed to viewers live. According to the press release, this will be the first time magic has transmitted live on BBC in 30 years.
But who are these magicians?
Returning are duo Barry & Stuart but two new acts are joining the fray as well. American Jason Latimer and, one of our personal favorites, Pete Firman will help guide a celebrity through an act each week.
Do you think the show will benefit from the live component? How about the magicians? How do Firman and Latimer stack up against last year's Luis de Matos and Chris Korn?