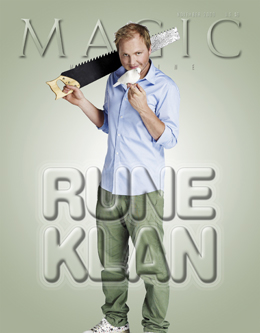 I am so excited for the next issue of Magic Magazine. On the cover is one of the magicians I am inspired by, Rune Klan. One of my favorite routines that I perform all the time is something that was taught by him.
The next month's magazine has coverage of the World Magic Awards that filmed a couple weeks ago. The World Magic Awards will be airing in November.
Lastly, there is a article about the Las Vegas magician Scott Hitchcock. I have met Scott a couple of times because he hangs out with the guys from Street of Cards.